ABOUT MY UNIQUE SHEATH DESIGN
Now I'm just a little bit excited about this sheath design. A very simple stitchless design that's perfect for flint skinner knives. Skinning can be messy and stiched sheaths are difficult to clean. My sheaths can be simply unfolded and rinsed. They are rugged, attractive, and perfectly complement the simplicity of flint knives. I'm certain you will agree.

All one-piece construction with NO stitching. Just one piece of 8-10 ounce tooling leather cut and folded into a sheath with a belt loop. Pretty cool, right? All sheaths are for placement on the right hip. Let me know if you want a left hip sheath when ordering.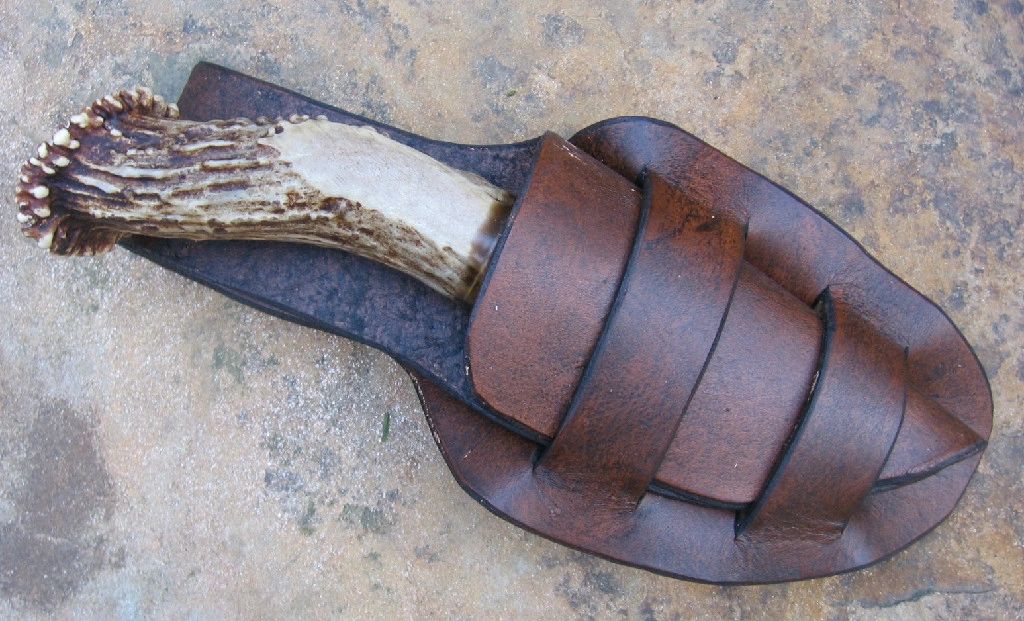 _____________________________________________________________________