_____________________________________________________________
ORDERING INFORMATION
There was a time that I posted each knife up for sale. I no longer do that since my knives sell almost as soon as they are made. Instead, you will need to contact me to see what I may have available, or to place an order. I require NO payments for orders until the knife is ready to ship and you are satified with the photos I'll send you of the actual order. Please be aware that Flint-knife making is only my hobby. My family and my "real" job are always a higher priority. It may, or may not, take weeks to have one made. I try to go into full production mode several times a year so contact me anyway. You never know what I may have until you ask! All orders are filled in the order they are requested but I normally work in batches to take care of all outstanding orders at a single time. Deer season and Christmas overlap and is a very busy time for me personally, so order early if possible (during sping or summer is best).

______________________________________________________________

PRICE GUIDE

In a flash an average skinner of average materials with a sheath is $130. But below is how I arrive at the prices to help you decide if you want more or less an average skinner knife.

The knives shown below are typical of my field skinning type knives and sheaths. Here's my pricing guide for skinning knives with sheaths:

blade length: 3.00" 3.50" 4.00" 4.50" 5.00"
common flints: $120 $125 $130 $140 $150
exotic flints: $130 $135 $150 $155 $165

(Prices includes sheath. Subtract $35 to omit the sheath.)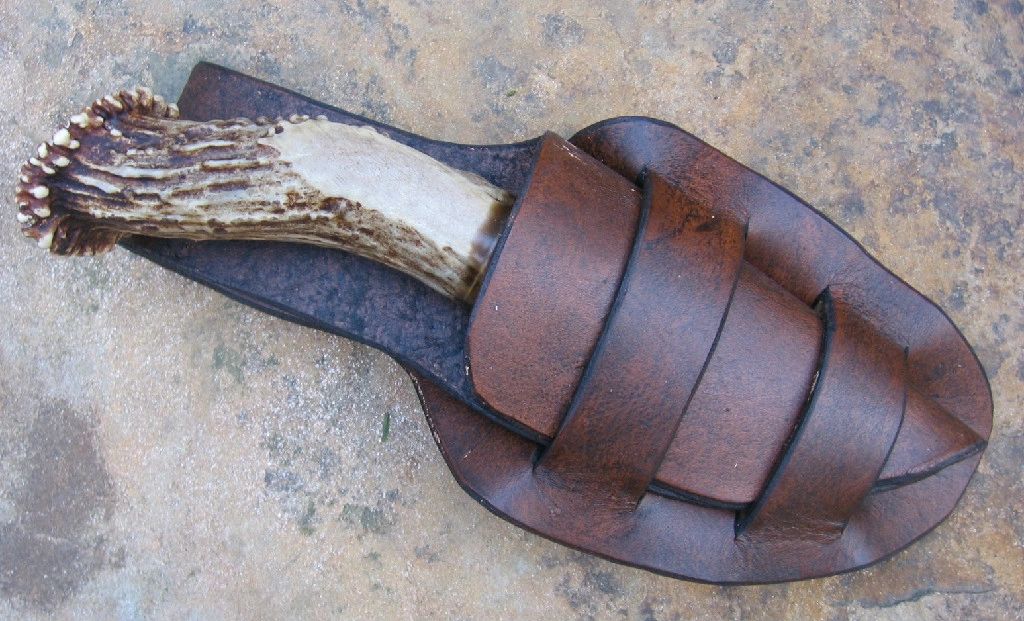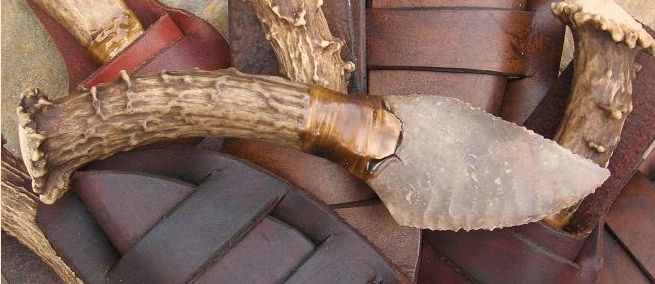 PAYMENT INFORMATION:

Email me with your order request and the method of payment that you plan to use. Expect some back-and-forth communication to determine exactly what you want. Once you have decided on your knife and it's completed and ready to ship then full payment is expected. NO fees are required to get an order started!

My email: knivesofflint@yahoo.com

Payment options: Sorry, no credit cards.
A) PayPal is the simplest method of payment but you must have an account with them. If you choose this form of payment then let me know and I'll have them send you an email requesting payment with the final amount and you deal directly with them.

B) Personal checks must clear the bank before shipment is made. It's much quicker if you use one of the major bank branches that's also located in my neighborhood like Wells Fargo (except Chase... they charge a fee to cash THEIR checks!).

C) Money orders are welcome, but MUST be US or Canadian Postal Money Orders which are available at any post office (that's because other money orders are easily counterfeited).

Shipping and handling: Shipping is immediately upon completion of payment. Shipping and handling is $10 for USA and $20 for Canada:
USPS Priority Mail or first class. No orders taken outside of North America except to US military personnel with an APO, FPO, or DPO address. Multiple orders will have to be determined separately (but expect a price reduction).

AND MOST IMPORTANTLY...
My guarantee: I guarantee you'll be satisfied with your purchase or I'll give you a complete refund with no questions asked. This includes any shipping damage (I pack 'em good).
______________________________________________________

"How I do it" in photos:
The process is called "flake over grinding" which involves diamond cutting and diamond grinding before finishing with the ancient method of "pressure flaking" using an Ishi stick to "push" the flakes off of the surfaces.
A mix of modern and primitive tools means far greater efficiency of time and materials plus superior quality.